---
TOP 10 ÁLBUMES DEL 2019
Por Jimmy

El 2019 fue un gran año para la música extrema, desde regresos de grandes leyendas como Possessed o Exhorder; así como álbumes de bandas de la nueva escuela que siguen sorprendiendo en tanto a su composición, en cuanto a traer nuevas ideas a la mesa o refinando lo ya establecido.

Este top NO es para dar los mejores álbumes del año, sino para dar mis álbumes favoritos basado en el número de reproducciones que les dí a lo largo del año.


---
10
Savage Messiah

- Demons
País:
Reino Unido
Género:
Power/Thrash Metal
Escuchar:
Youtube
---
9
Singularity

- Place of Chains
País:
Estados Unidos
Género:
Technical Symphonic Death/Black Metal
---
8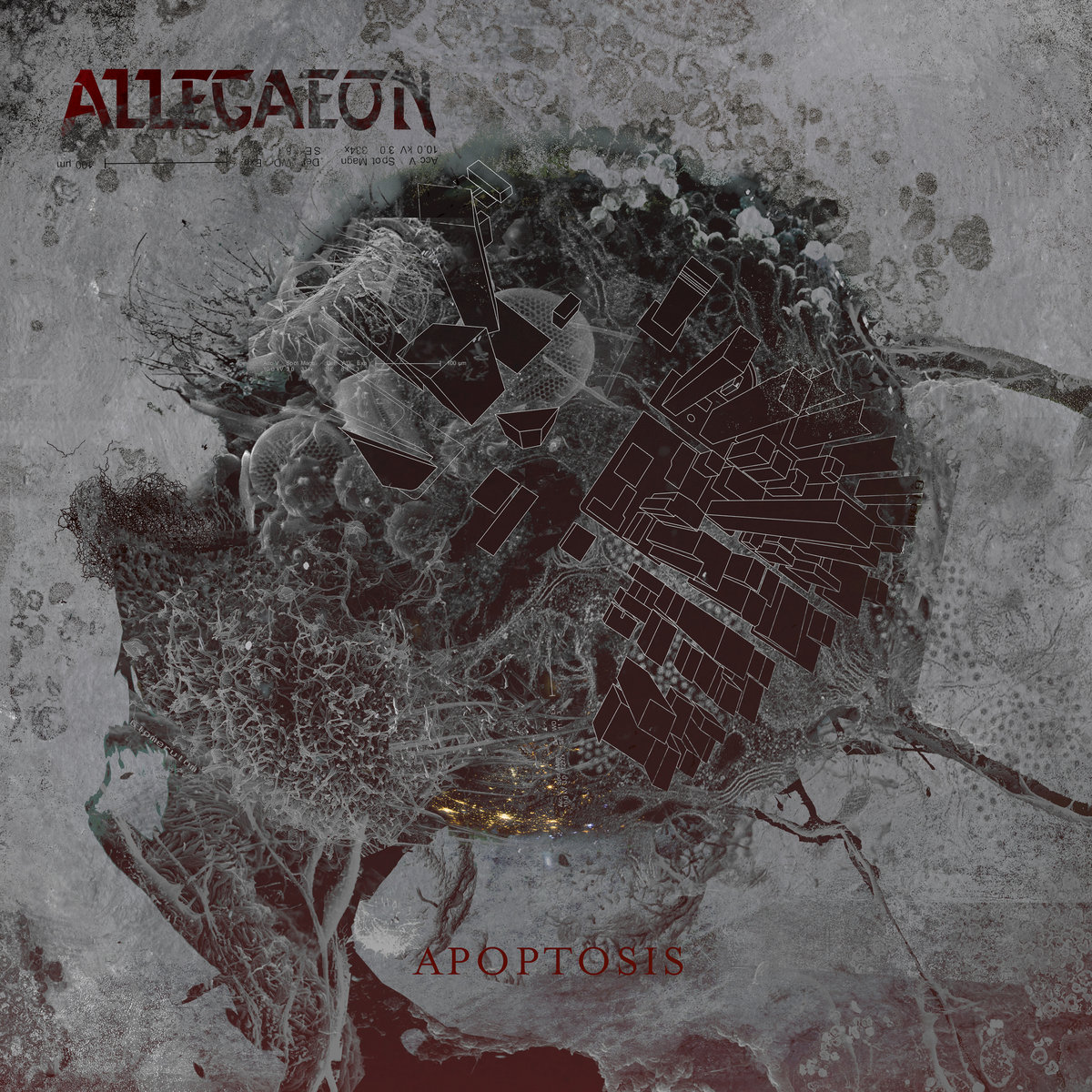 País:
Estados Unidos
Género:
Technical Melodic Death Metal
---
7
Flub

- Flub
---
6

Eradikator

-

Obscura
---
5
Violblast

- Theater of Despair
Después de un gran debut brutal que fue el "Conflict" del 2016, Violblast regresa más brutal y con más variedad. Las canciones ya no están estancadas al ritmo clásico del Thrash, sino ya hay alguna que otra canción más lenta (sin perder brutalidad), además de la inclusión de Blast Beats para acentuar algunas secciones, al borde de que fácilmente se podría considerar Death Metal de la vieja guardia.
---
4
Ancient Empire

- Wings of the Fallen
Ancient Empire tiene a Joe Liszt como mente maestra a la cabeza, Heavy Metal tradicional con elementos de Power Metal, "Wings of the Fallen" es el cuarto álbum conceptual consecutivo desde el 2016 (un álbum por año) del proyecto. En "Wings of the Fallen" la historia nos lleva desde la creación de la humanidad hasta el fin de ella debido a extensas guerras tanto terrestres como espaciales, cada canción siendo un capítulo de ésta, y como siempre la historia del álbum se conecta de alguna forma con la de los otros álbumes.
---
3
Iapetus

- The Body Cosmic
The Body Cosmic es una excelente muestra de como el Progresivo Extremo se debe de hacer, momentos de extrema tensión y brutalidad, así como de tranquilidad para aliviar aquellos momentos más extremos. Con el nivel de composición que tienen estos estadounidenses es extraño enterarse que es una banda independiente, The Artisan Era podría incluir a Iapetus dentro de su roster fácilmente y esta podría opacar a las otras excelentes bandas dentro del sello.
---
2
Bestial Invasion

- Monomania
Bestial Invasion regresa dos años después de su excelente álbum "Contra Omnes", si bien, éste tenía canciones con una estructura caótica para los que no están acostumbrados al género, con "Monomania" refinan su forma de escribir canciones con una mejor estructura, pero sin perder ese caos. Monomania se acerca más a un Thrash Técnico Progresivo que recuerda al movimiento de finales de los 80 y principios de lo 90 nacido en Alemania (principalmente).
---
El regreso triunfal de Possessed teniendo únicamente a Jeff Becerra como miembro original. Death/Thrash Metal de alta calidad, pero con un sonido moderno. Al momento de comenzar el álbum con un intro, que, si bien es innecesario, te empieza a preparar para el ataque de "No More Room in Hell" la primera canción (de verdad) con la que empieza el álbum. Revelations of Oblivion es brutalidad de principio a fin y es el álbum de regreso, que personalmente, destacó más dentro de los otros regresos de leyendas del Thrash como Xentrix, Acid Reign, Sacred Reich, etc.
---
Otros grandes álbumes y EP's del 2019 sin orden específico:
Xentrix

- Bury the Pain (Thrash Metal)
Alcest - Spiritual Instinct (Blackgaze)
Leprous - Pittfalls (Progressive Rock/Metal)
In Mourning

- Garden of Stones (Melodic Progressive Death Metal)
Inferi

- The End of an Era | Rebirth (Technical Melodic Death Metal)
Vinsta

- Drei Deita (Progressive Folk/Death Metal)
Freakings

- Rise of Violence (Thrash Metal)
Shadow of Intent - Melancholy (Symphonic Deathcore)
Anticosm

- The Call of the Void (Black/Thrash Metal)

Excuse

- Prophets from the Occultic Cosmos (Black/Thrash Metal)
Euphoria

- Nanotech (Thrash Metal)
Explosion

- Источник заразы (Thrash Metal)
Envenomed

- The Walking Shred (Melodic Thrash Metal)
Traveler

- Traveler (Heavy Metal)
Allagash

- Cryptic Visions (Heavy/Thrash Metal)
Flotsam and Jetsam

- The End of Chaos (Power/Thrash Metal)
Soen - Lotus (Progressive Metal/Rock)
Fusion Bomb

- Concrete Jungle (Thrash Metal)

Saor - Forgotten Paths (Atmospheric Folk/Black Metal)
War Curse

- Eradication (Heavy/Thrash Metal)
Freighter - The Den (Progressive Metal)
Insomnium

- Heart Like a Grave (Melodic Death Metal)
Blood Incantation

- Hidden History of the Human Race (Death Metal)
Equipoise

- Demiurgus (Technical/Progressive Death Metal)
Shrapnel

- Decade of Decimation [EP] (Thrash Metal)
Öxxö Xööx - Ÿ (Avant-Garde Doom/Death/Gothic Metal)
Exhorder

- Mourn the Southern Skies (Groove/Thrash Metal)
Los Viejos

- Green Screen [EP] (Crossover/Thrash Metal)
Inoculation

- Anatomize [EP] (Death Metal)
Astronoid - Astronoid (Post-Metal/Shoegaze)
Decadence

- Six Tape (Melodic Thrash Metal)
---
Leer más...